Words By Victoria Maddocks 
Many people ask how to style a wingback chair in my home.
The wingback chair is the ideal way to create a focal point in a room as well as provide extra seating. 
Characterized by their tall back and winged shaped sides that extend all the way down to the arms of the chair, they work well either singularly or as a pair in the foyer, lounge room, study or bedroom.  
There are many different styles of wingbacks out there that will complement the existing style of your home. From classic English country look to a bold black and white Hamptons in a restrained colour palette, to cool Retro-inspired, there is sure to be a stylish wingback in a gorgeously fabulous fabric that will create interest and depth to the space. If you are unsure about what style you prefer, create a vision board of a collection of images that you like, and a theme will start to emerge. Your favourite artwork can also be a great starting point for your colour scheme, as picking out one or two colours from that art will help you to create your beautiful space.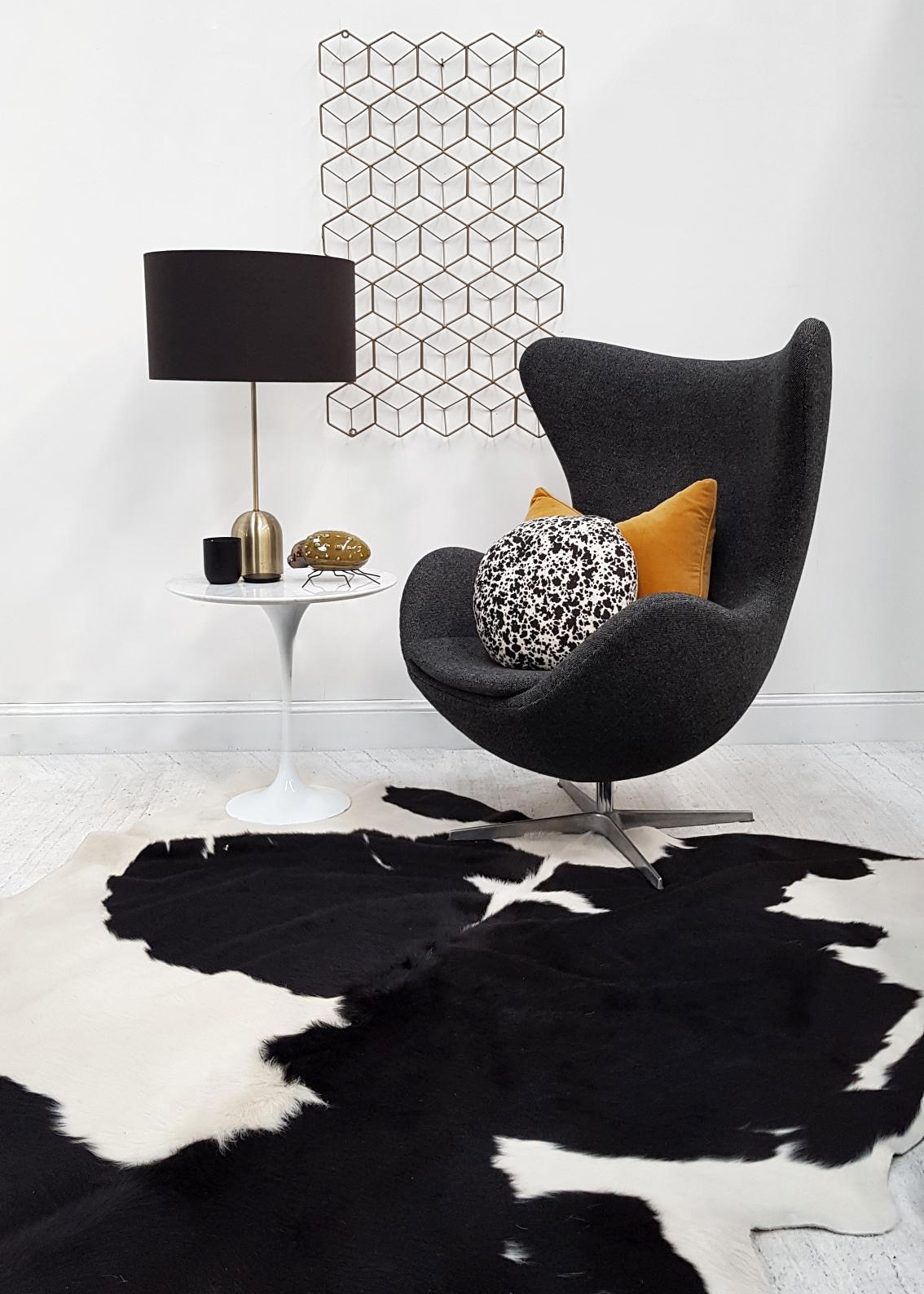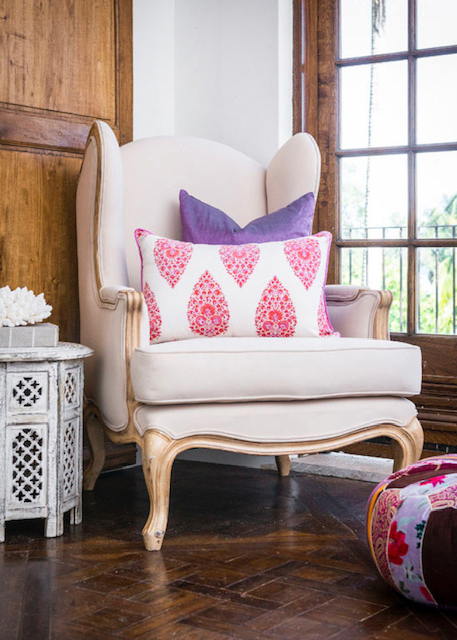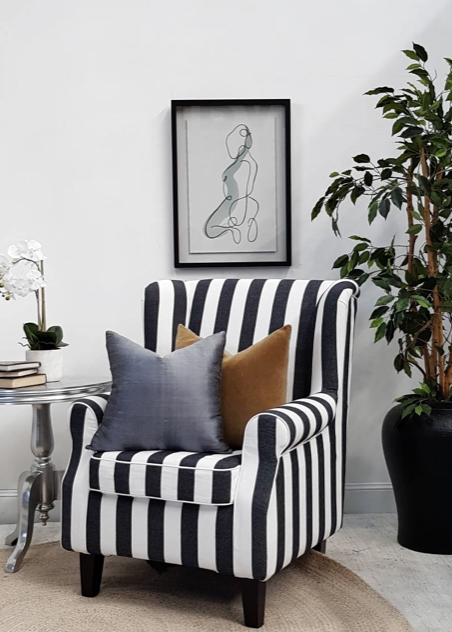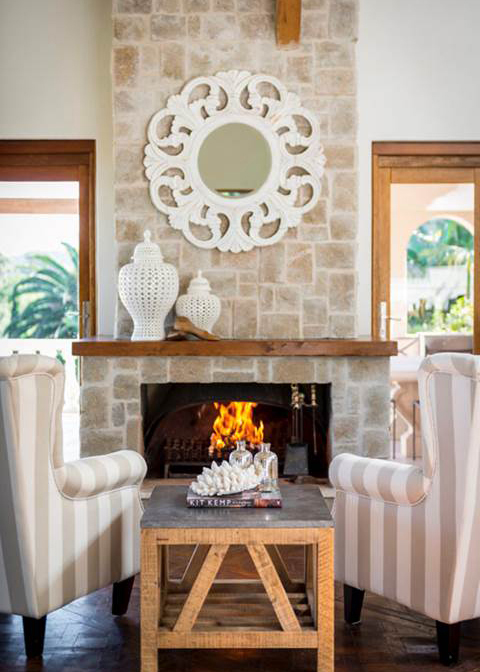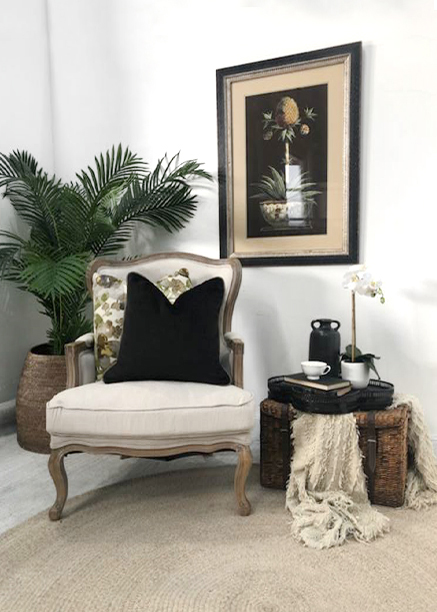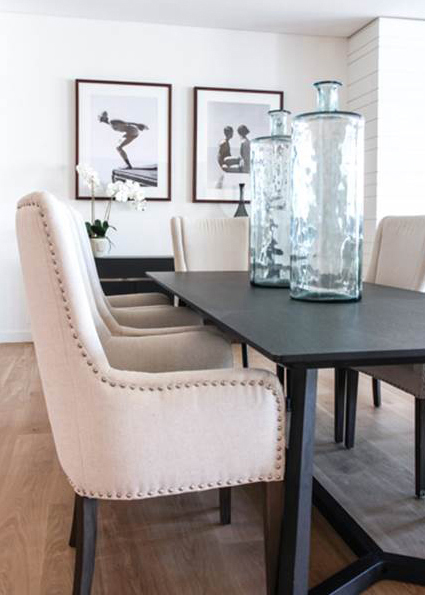 In a living space, the tall winged sides and generous size of the chair works extremely well with a large sofa or as end chairs to a large dining table, giving a grand luxe feel to the room as well as working with the generous proportions of the other furniture. When installing a pair of wingbacks into a formal lounge room, they add balance and symmetry to the space without overcrowding.
In the bedroom, they create an elegant focal point to the space and can be a confident statement about your personal style.
In the foyer of a home, perhaps paired with a console, an artwork or mirror and a display of your choice accessories, they create a much more decorative and inviting entrance and set the tone for what is to come.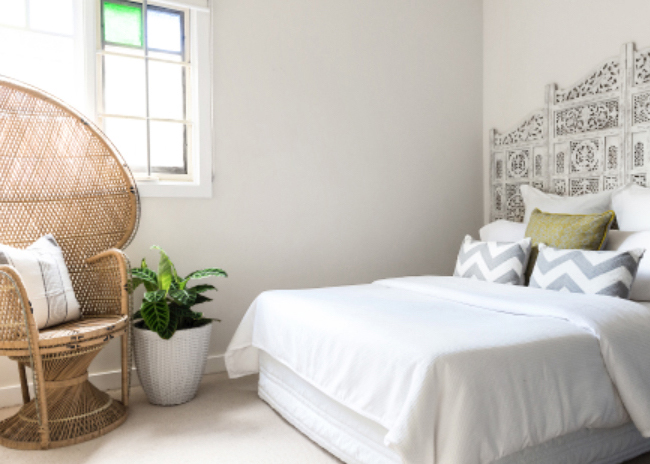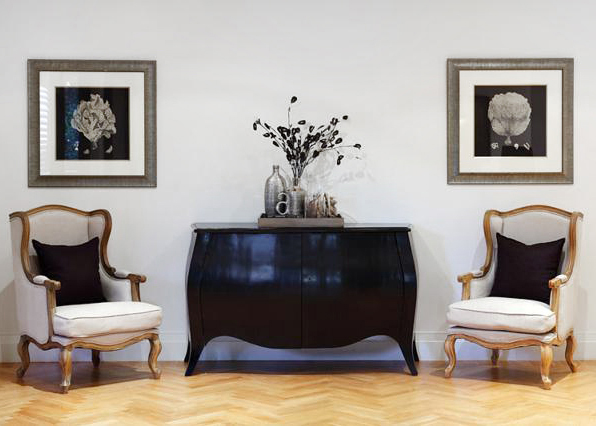 Create that perfect Reading Nook
A wingback chair can even transform a dead space in your home to become that perfect reading nook to enjoy a coffee or favorite book. Styling in this setting only requires working your chair with a side table, a soft throw and a cushion or two to go with your chosen chair. You can be creative with what you choose to be your side table (we have used a wicker trunk) and your choice of cushion will be dictated by the color scheme you have chosen or in a contrasting fabric to add a pop of color. Adding the finishing touches – A rug for softness underfoot, a beautiful plant for greenery, a lamp for accent lighting, a small cluster of vases and an artwork will then complete the space.
Traditionally, the wingback chair was designed to be the perfect companion to be positioned next to the cosy warm fireplace and read your book but these days they have so many more uses both practically and visually, where they can really be an integral part of creating a beautifully styled space in your home.