Showcasing our beautiful and somewhat bold Willow chairs. These gingham stunners have set all the Advantage Novari hearts a flutter!
So often people are turned off investing in relatively bold statement pieces but with a few different accessories, in different settings, it's easy to see these hero pieces at home in a variety of styles.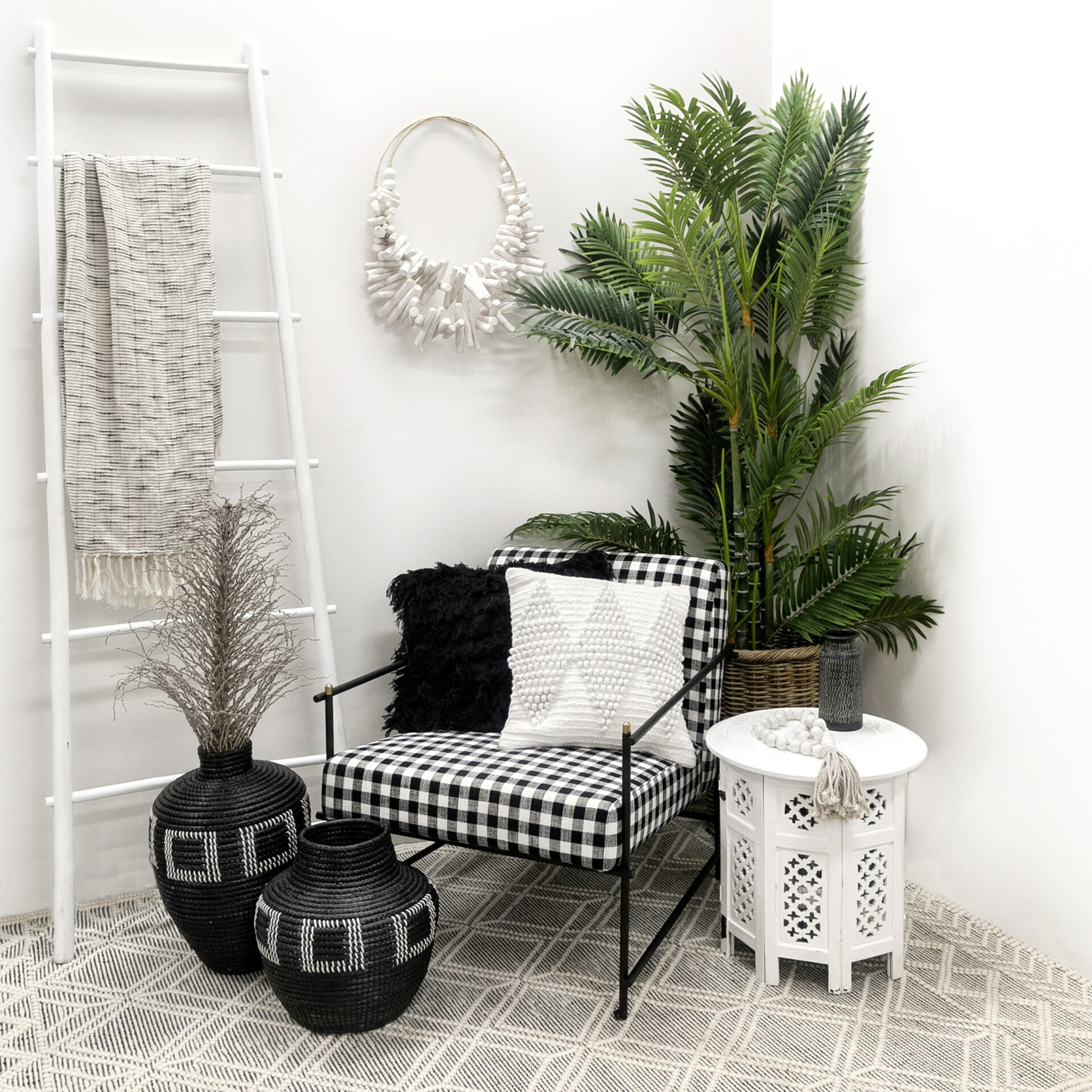 While the 'boho' style has been gracing our Instagram pages for some time, we have noticed a bit of a step away from all beige and sisal, towards a refined, monochrome scheme, still with natural elements and relaxed styling. By adding textural cushions, the rattan baskets and some beautiful pieces from our friends at Harper and Wilde, we have achieved a tranquil and relaxing space that appeals to both the hippies and the traditionalists in our office.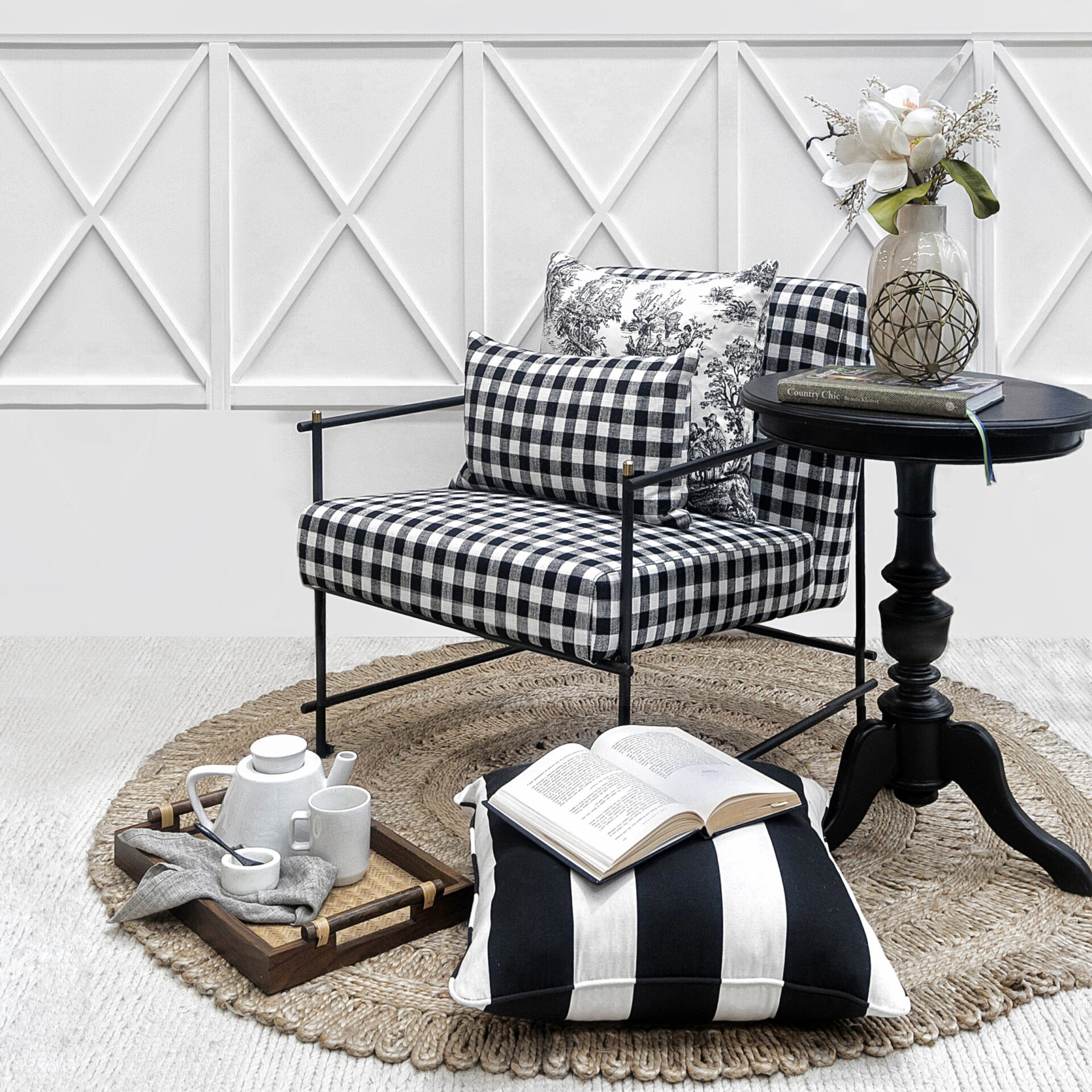 Well, who knew such a modern chair could look this gorgeous and traditional!! While Ginghamhas long been considered a staple of farmhouse cottages, we think this monochrome version looks great in this contemporary-meets-classic setting. A French style table coupled with some black and white toile (think patterned linen, with a French flair) and a cutesy tea setting help create this sweet little reading area. The round sisal adds a natural element and defines the space.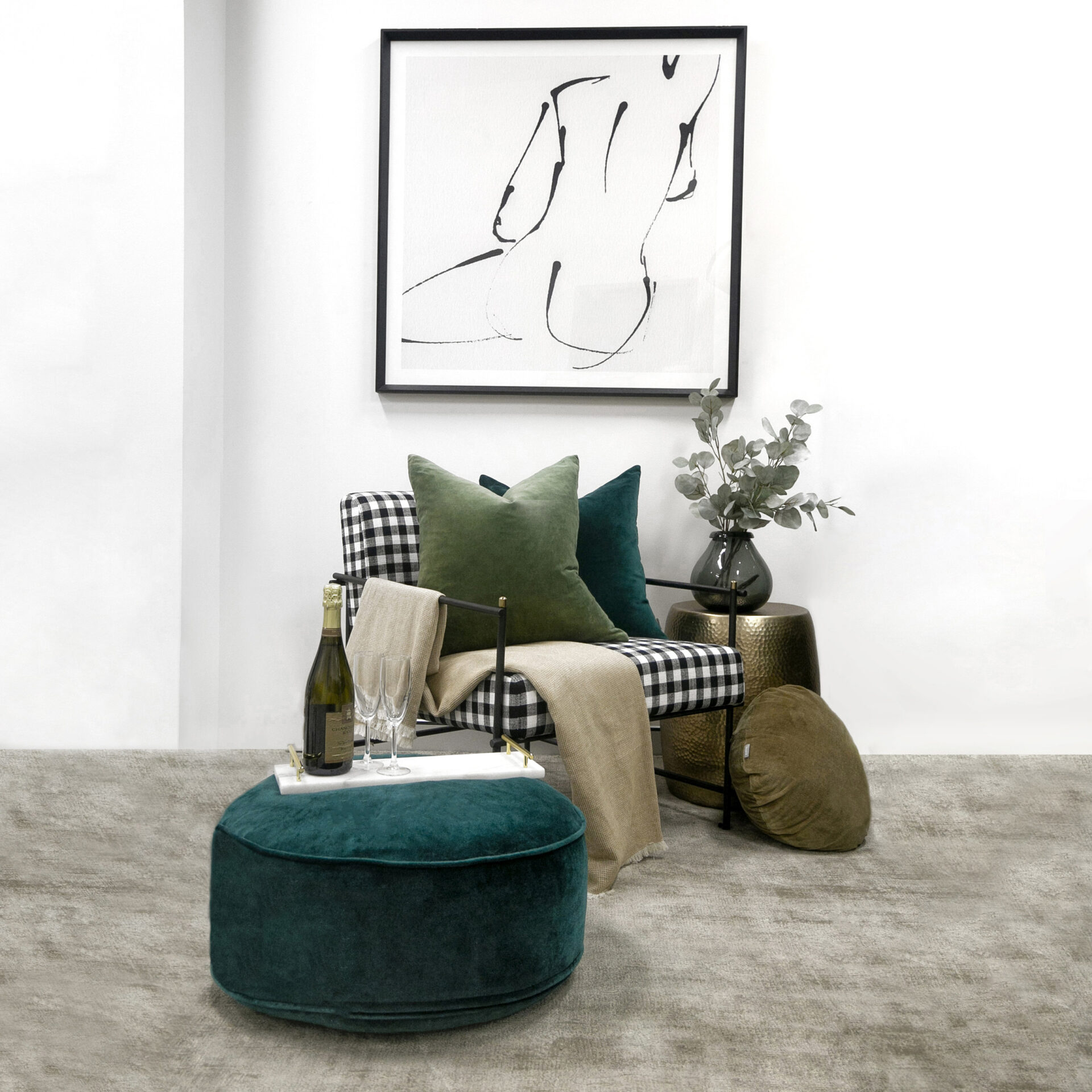 This look oozes 70's glam. We could as easily imagine this in a bachelor pad as we could in a swanky hotel.  Bronze, gold and shades of green create a sumptuous feel, while the nude sketch adds a slightly risqué element. Our team can't quite decide if this feels like a room belonging to Ron Burgundy or James Bond.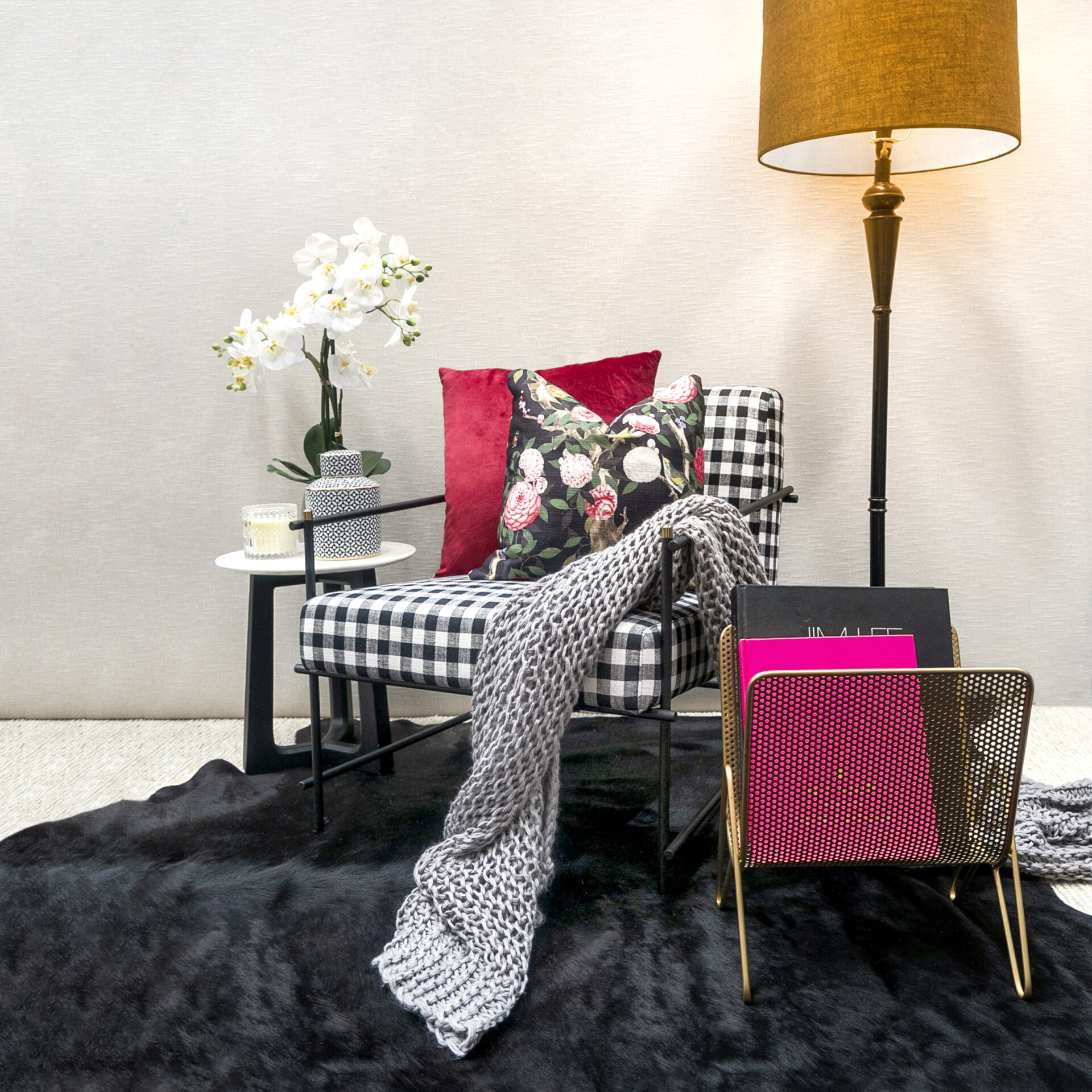 Willow you sexy thing! Aren't you looking gorgeous?! Here our gingham chair looks equal parts femme fatale as she does sweet. Fuchsia, floral and black cowhide all aid in creating this punchy scheme with lots of WOW factor. The gold magazine rack just ever so slightly nods to the bronze on the Willow's arm and the marble side table both coordinates with the black and white of the chair and modernises the overall feel.
We loved challenging ourselves to try out new looks and schemes – dare to be bold!  We hope it encourages you to view your existing pieces with a fresh set of eyes. You might be surprised at what you come up with!!