We're all about switching it up on our installs when it comes to our bed styling. The stock-standard white waffle linen with three cushions plus a throw can get a little tiresome day in day out. We've come to realise how easy it is to 'spice it up in the bedroom' and get creative with layouts and layering to make the mundane everyday task of making a bed into a true work of art. Here are a few of our tips that you can translate into your space to bring your bedtime dreams into reality: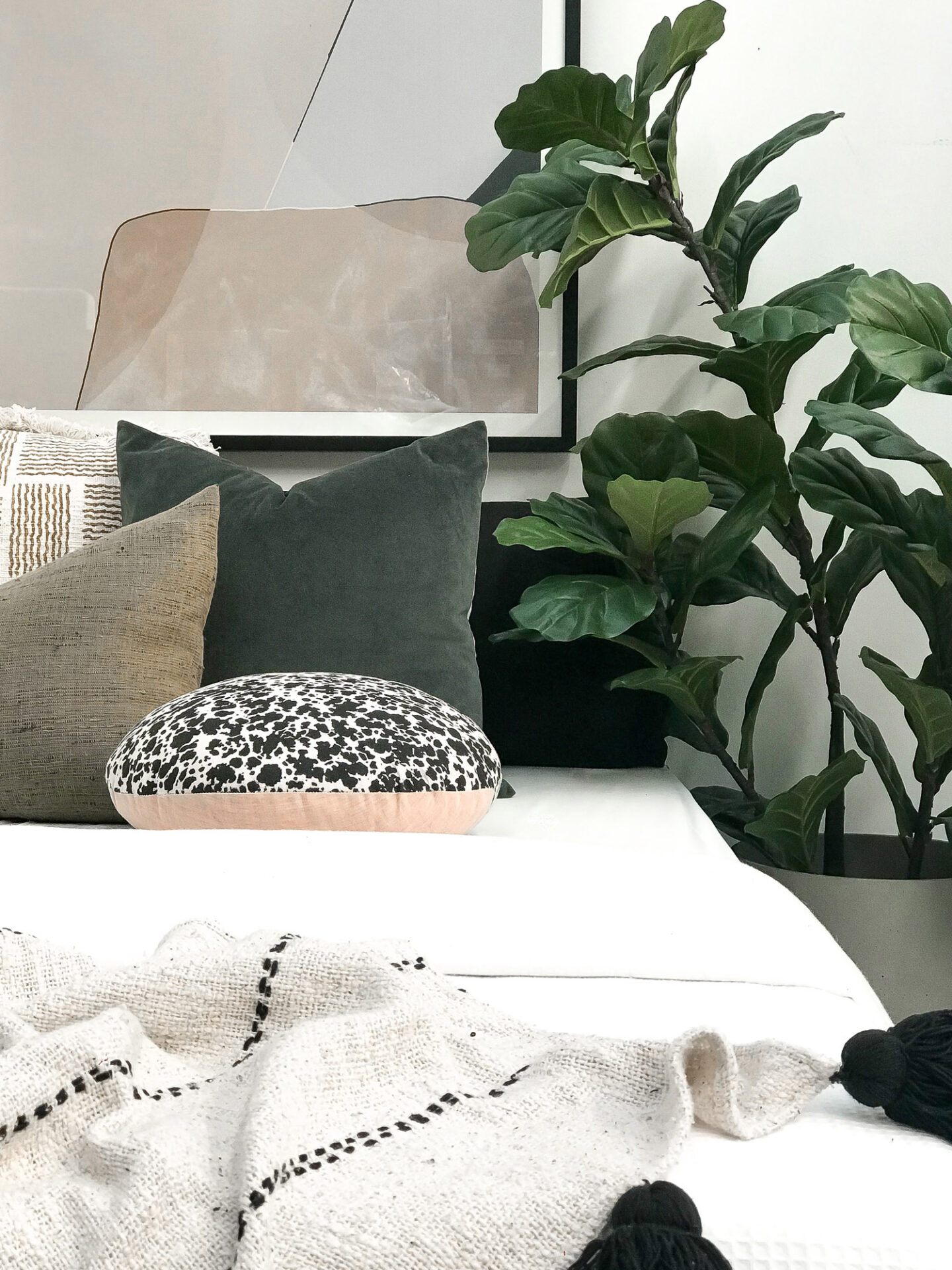 Now this may be a little daunting for some of us colour-phobic people (you can't beat a good monochromatic scheme…) but adding colour and pattern to your bed setting can really elevate its visual interest. A great way to put together a cohesive colour palette is drawing inspiration from the artwork in your room. Selecting out colours from an art piece can inform the bed palette and allow for an easy flow of colour throughout the space. Pattern is also effective in lifting a room, however too much pattern can be overwhelming on the eyes. Balance is key here, and breaking up some pattern cushions with some block colour cushions and crisp white linen is a great way to achieve this balance.
2. Playing with Asymmetry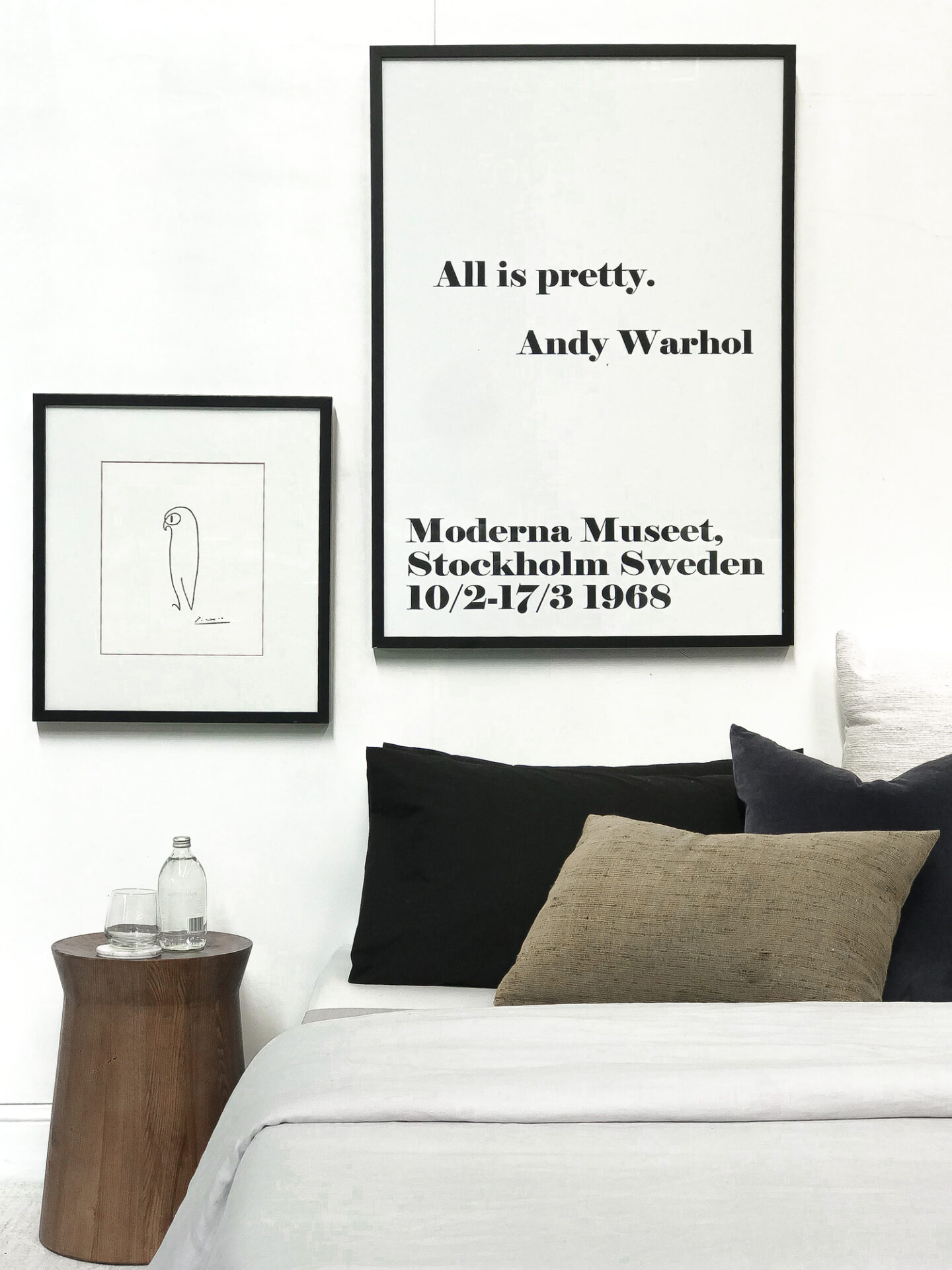 Don't have two perfectly matching cushions on hand? Have random hooks in your bedroom walls? Work with it! Symmetry does not always mean aesthetic, and having aspects of your styling slightly off-centre or out of the ordinary can add a lot of interest to your space. Asymmetry can be achieved through art placement, cushion layout, varying pillow size, or bedside accessories including lamps, plants, tables etc.
Try stepping out of your comfort zone and placing your pieces in a way you wouldn't usually – you may just create something amazing!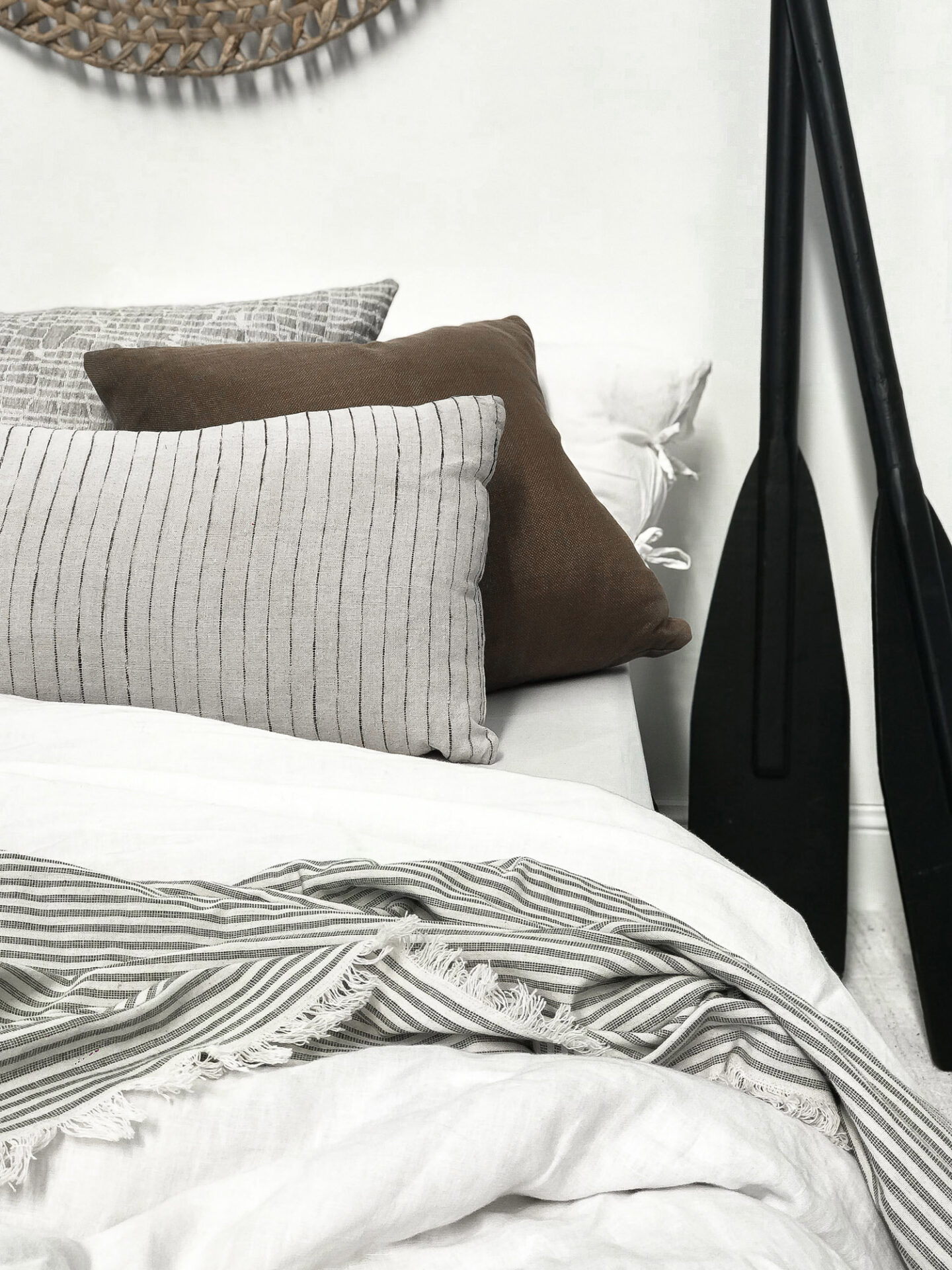 Now as much as we love a freshly steamed bed, the 'lived-in, just got out of bed' look is just as on-trend and way easier to achieve on an everyday basis. Work with the beauty of messy linen and thrown-on cushions to achieve an effortless, textured aesthetic. Layering cushions on an angle can help attain this look, and feather inserts in your pillows and cushions are also great for the natural 'lived-in' vibe.
Don't put too much thought into it, just go wild!­
With these top tips we hope you're able to elevate your bed styling game and maybe try a new way of styling that you hadn't yet thought of. Open your mind to inspiration and just let loose, and remember the best styling arrives when there is no creative boundaries. Happy styling!